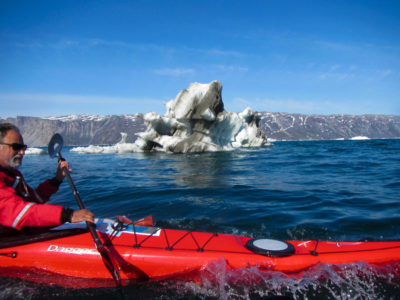 Paddle amongst rivers of icebergs, mingle with tidewater glaciers. Join Sisimiut native Jenna Padilla for a unique insider's view of Disko Bay. Spending a few days in each of two basecamps gives us access to two vastly different areas with great day paddling and tundra hiking possibilities.
Find out more »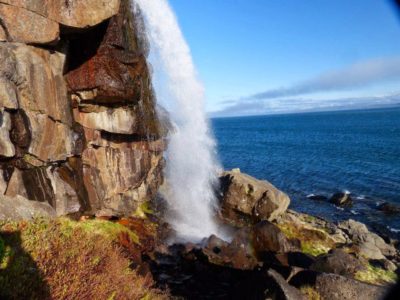 This is the westernmost tip of Europe! Located near the arctic circle on the Greenland Sea, Hornstrandir Nature Preserve is one of the wildest places left on Iceland. It is home to arctic fox and huge cliff faces dotted with fulmars, guillemots, kittiwakes, puffins and razerbills. If we are very lucky, we may even see one of the few remaining pairs of White Tailed Sea Eagles on the planet.
Find out more »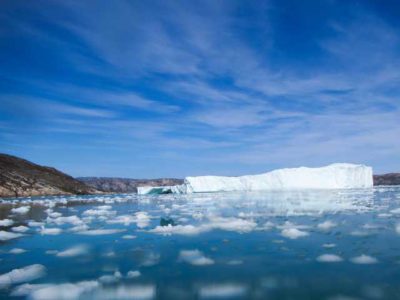 This is a more traditional traveling kayak expedition where we move camp nearly every day. You'll encounter sea ice, whales, seals and extremely remote travel as we paddle north along Arveprinsens Island.
Find out more »