Our guides and workshop leaders possess excellent training and first aid skills to help ensure a safe outdoor experience, but that's only part of the story. They're chosen because of their outstanding skills and their ability to convey that knowledge.
Michael Gray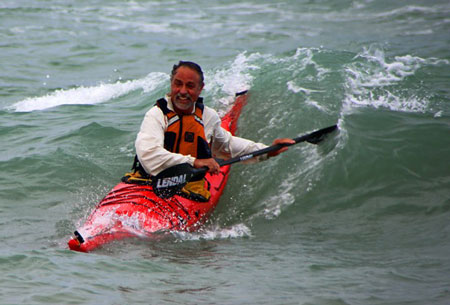 Michael Gray founded Uncommon Adventures in 1984 a couple of years after getting a degree in Environmental Interpretation at MSU. With nearly 30 years in the business, Michael is one of the most experienced instructors and guides in the country. He's led trips all over the world including Alaska, New Zealand, Greenland, Iceland and Central America. He is an ACA Level 3 Coastal Kayak Instructor Trainer and a Level 4 instructor. He also holds certifications in Canoe and SUP instruction.
Of particular note is Michael's reputation as a phenomenal backcountry cook. Our guests often say they don't eat as well at home as they do on Uncommon Adventures trips. Michael's cooking presentations/demonstrations are among the most popular sessions at the country's leading kayak symposiums, and his articles appear in major kayak publications, websites, and his cookbook!
Having taught outdoor skills and environmental workshops all of his adult life, Michael interprets wild places with warmth and respect. Email him at info@mipaddleadventure.com.
"Who says we have to let the kids have all the fun on this planet? I'd like to thank those who have shared stories, great meals and wild places with me over the last three decades. I've enjoyed exploring the outdoors in many ways and in many place, but I still favor the solitude and clear crisp waters of the Northern Great Lakes for a pure wilderness experience. Whether with a paddle or a fly rod in hand, this life, full of rich experience has been a gift. Come out to play with us this year… we've got a whole new menu of great experiences for you to choose from."
—Michael
---
Jenna Padilla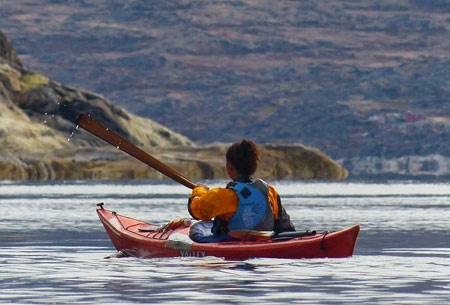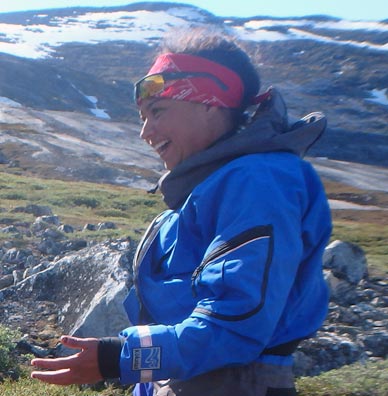 A Greenland native, Jenna has been paddling with her brother Maligiaq, since she was old enough to walk. Like her brother, Jenna also has some national titles to her name and has been a guest star guide and cultural ambassador with us on two different Greenland expeditions so far. She is an ACA L-2 Instructor, speaks excellent English as well as Danish and Greenlandic. Jenna's solar bright smile and infectious laugh open doors wherever she goes and we are proud and privileged to explore Greenlandic culture and seascapes with her. 
---
Suzi Beaumont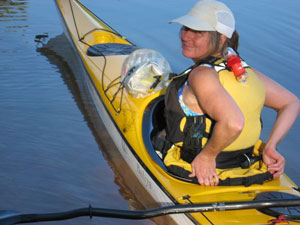 Suzi Beaumont is our Webmaster. While she is inspired by web design and spends long hours at the computer, Suzi's connection with Uncommon Adventures is the "adventures" part! In her previous career in university outdoor education, Suzi logged 12 years in a leadership role on adventures that included caving, rockclimbing, backpacking, whitewater and paddle touring. She founded Georgia Tech's sea kayaking program, and has led paddling trips to the sea islands of coastal Georgia and the Carolinas, as well as the mountain lakes of the southeast. Nowadays, Suzi is a freelance web designer who works from her home in Atlanta. Her company is BeauCreations Web Design.